Why Have HJS Technology Invested The Time And Expense To Gain Cyber Essentials Accreditation?

With Cyber Essentials accreditation, we are showing our commitment to the security of our processes and any data held. By gaining Cyber Essentials certification it enables us to showcase our commitment and credentials as a trustworthy and secure company when it comes to cyber security.
Cyber Essentials accreditation is a Government-backed and industry-supported scheme that helps businesses protect themselves against the ever-growing threat of cyber-attacks and provides a clear statement of the controls organisations should have in place to protect them.
We Can Help You Achieve Cyber Essentials And Benefit From The Many Associated Enhancements To Your Business
We can help your organisation gain this prestigious, business winning and peace of mind that you have procedures in place to protect your organisation from security threats. Cyber Essentials also demonstrates your commitment to protection against cyber threats to prospective and existing customers.
The certification defines a focused set of controls which provide clear guidance on basic cyber security for organisations of all sizes and offers a sound foundation of cyber security measures that all types of organisations can implement at a low cost.
HJS Technology can provide a platform that implements and maintains Cyber Essentials certification and compliance. We are cybersecurity experts and make the complicated, often expensive, Cyber Essentials certification, a painless, quick process, so you can focus on what matters to you and your organisation – growing your business.
For further details, please contact us here.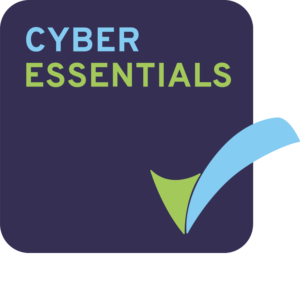 Get in touch. Call now on 023 8038 6586
Or click the link to fill in our form.